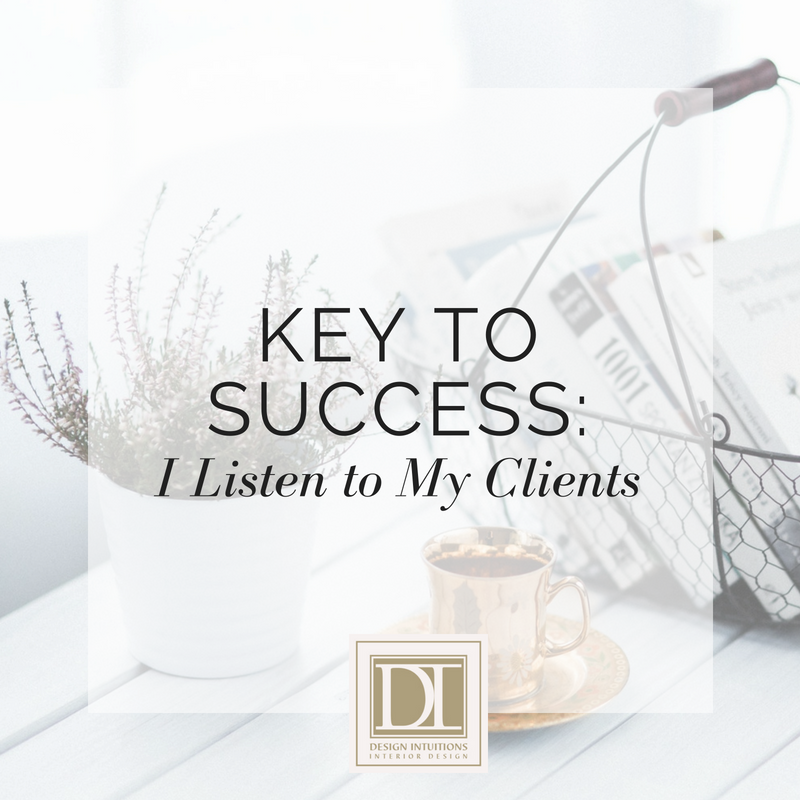 22 Aug

My Key to Interior Design Success: I Listen to My Clients

My Key to Interior Design Success: I Listen to My Clients
After 26 years of interior design experience. After more than 100 projects, most of which came from client referrals. After designing both the interiors and exteriors of homes, often from the ground up to the finishing touches. After serving clients with all types of styles, including traditional, transitional, modern farmhouse and contemporary, to name a few.
I believe the key to my successful and thriving interior design career boils down to this:
I LISTEN TO MY CLIENTS. I REALLY LISTEN.
I pride myself on listening to clients to fully understand their desires and bring them to fruition. Interior design is a collaborative relationship that incorporates those desires with the application of my professional training and experience.
I believe that a project is successful only if it reflects my clients' personalities.
My attention to detail and ability to incorporate clients' existing pieces into finished projects results in homes that are both personal and unique to each. My goal is to create projects which result in an atmosphere that creates balance between aesthetics and functionality.
When I receive client testimonials such as "We have been so pleased with our renovations and have a home that truly complements our life and lifestyle," that is when I know I've done my job well.   
I believe there is no greater compliment than for guests to truly feel comfortable when they enter your home.
And I achieve that by truly listening to my clients.
If you are interested in speaking with me about a potential design project, I welcome the opportunity. I can be reached at debbie@designintuitions.com.