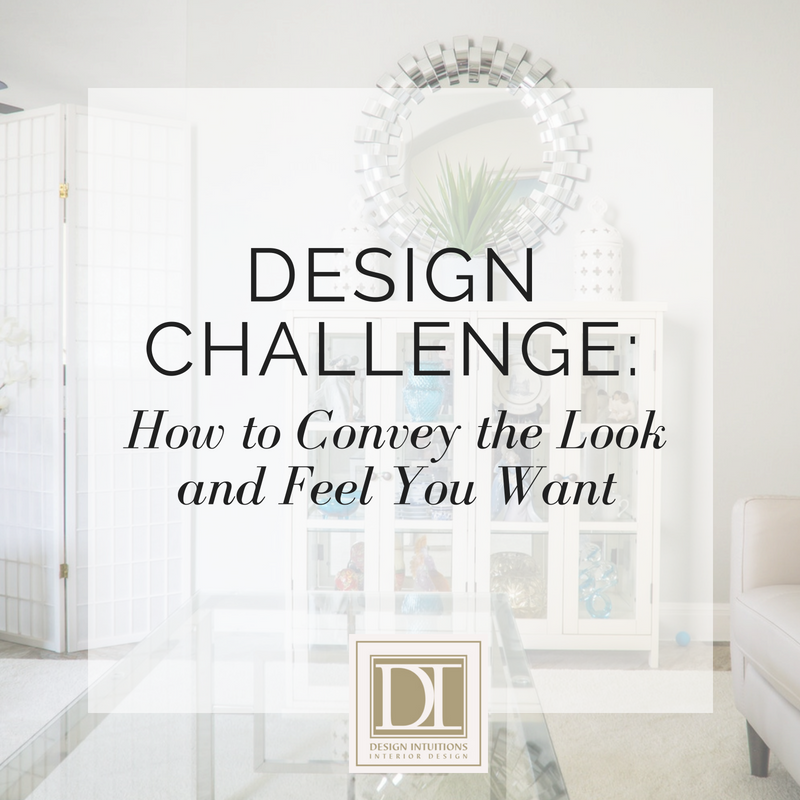 22 Aug

Design Challenge: How to Convey the Look and Feel You Want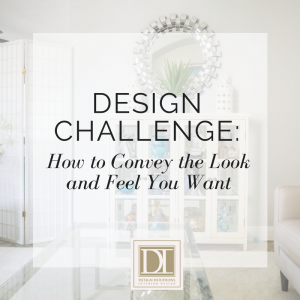 Design Challenge: How to Convey the Look and Feel You Want
You've been imagining a new design for your home and you've decided it's time to bring in a professional – an interior designer. It's so easy to become overwhelmed when renovating or designing a space; after all, there are SO many choices available.
A designer's goal and primary job is to help clients get past the paralyzed feeling during the decision-making process and to eliminate the fear of making a mistake. A skilled designer can reassure you, invite you into the process, and make sure your new design is everything you dreamed it would be.
How can you be sure you are conveying the look and feel you want to your designer?
SHARE YOUR VISUAL INSPIRATION (The Fun Part!)
This is the time to share clippings and magazine tear sheets, online images (Pinterest/Houzz/Instagram), etc. This will to be your designer's first real glimpse of your style!
COMMUNICATE
The most important thing you can do is communicate – what you like, dislike, your concerns, etc. The designer's job is to LISTEN and translate your desires into something you will love.
VISION FOR THE SPACE
How are you going to use your space? That's just as important as how you want it to look. Do you want it to be cozy or formal? Do you have kids and pets? How many cooks are normally in the kitchen? Do you entertain frequently?
Sharing these details will help your designer put together a plan that not only fits your design style but also your lifestyle.
SHARE YOUR SPACE
Whether this is through photos or a walkthrough of the space the designer will be working in, allow your designer the time to get a feel for your home, your style, and how you live. This will help your designer fully understand how you want your space to function and the style you envision.
TRUST YOUR DESIGNER
At this point, your designer has listened to your vision and needs and has gotten a feel for your lifestyle and how the space needs to function. This is the part of the process where you let go and trust your designer.
One of the most important aspects of my job is to process a client's input, then start the selection process and edit the options I share with them. I do this by listening and paying attention to all of the above; this is where years of experience and training comes into play.
After working as a designer for over 26 years I can assure you – following these steps with an experienced designer is a good bet your vision will be captured and that your new space is everything you want it to be (and more!).